Patient Testimonials
All of our doctors at Pediatric ENT Associates Birmingham feel honored to be able to make such a difference in patients' lives. These testimonial cards show what a deep bond can grow between doctors and patients. Our doctors know how hard it can be for families when their children need extensive medical care, and are gratified when they receive thank you cards (and videos!) such as the ones below.
Watch a video a patient's family put together chronicling their son's ear surgery:
"I want to tell you thank you for taking care of my daughter for eight long years and not giving up on her. But beyond all that, you are a doctor that cares about his patients, and we will always remember you and your kindness."
---
"Thank you again for all you did for my niece. She is doing well and has not had any problems since her surgery."
---
"I just wanted to let you all know how much my husband and I appreciate all you guys did for our son Trey. The experience was amazing! It has been a journey this past week trying to keep him from pain and trying to get him to eat and drink but with y'all by my side it has made it easier. All the nurses he saw before and during surgery were so nice to him and I love how they devote their time to pleasing the child and making sure they are comfortable. I absolutely love Dr. Hill and his nurse Jan. Without Jan I don't know what I would have done to help my son. She is the absolute best nurse I have ever meet. She has called daily to check on Trey and when we were to the point of having to bring him to the ER she stayed at work to help me through treating him. She also gave me her number in case I needed anything after hours. There is not another like her. She is a blessing and y'all are lucky to have such a great nurse. I was also very impressed with his nurse practitioner. We all love your crew and feel blessed that Dr. Hedi Blair sent him to y'all. God Bless and thanks for all y'all have done!"  – M. R.
---
"I can't tell you how much I appreciate all that you've done for me…I know I chose the best time and the best doctor."
---
"Your reputation as a surgeon is excellent. However…it is your compassion that is seen by the patient and family."
---
---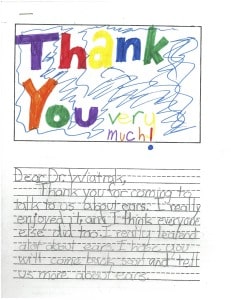 ---