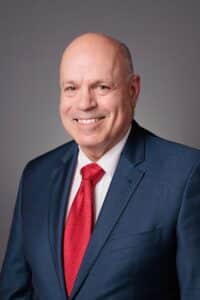 Clinical Associate Professor
Dr. J. Scott Hill received his medical degree from the University of Alabama School of Medicine. He completed his internship and residency at the University of Michigan, and served a fellowship at Children's Hospital of Pittsburgh, and was certified in otolaryngology in 1997. He has been a Castle Connolly Top Doctor since 2003.
Dr. Hill's specialties include:
Congenital ear anomalies
Pediatric otology
Laryngology reconstruction
Management of airway lesions
Dr. Hill is the father of five children and grandfather of two.
Schedule an Appointment with Dr. J. Scott Hill
Abridged CV
RANK/TITLE:
Clinical Assistant Professor of Surgery
Clinical Assistant Professor of Pediatric Otolaryngology
DEPARTMENT:
Head and Neck Surgery
Department of Surgery
Pediatric Section
Division of Otolaryngology Head and Neck Surgery
EDUCATION
University of Alabama M.D. Auburn University BS
POSTDOCTORAL TRAINING
July, 1991 – June, 1996 Residency
July, 1990 – June,1991 Internship
Schedule An Appointment With A Pediatric ENT Specialist in Birmingham
If your child has been suffering from an ear, nose or throat condition or has been experiencing related symptoms, don't hesitate to contact the leading specialist Dr. Hill at Pediatric ENT Associates in Birmingham, Alabama! To make an appointment for your child, just call (205) 831-0101 or fill out our online contact form. We look forward to speaking with you.